ANNOUNCEMENT: 3 NEW "HOT HEALTH" PRODUCTS ADDED TO THE 2017 LINE UP!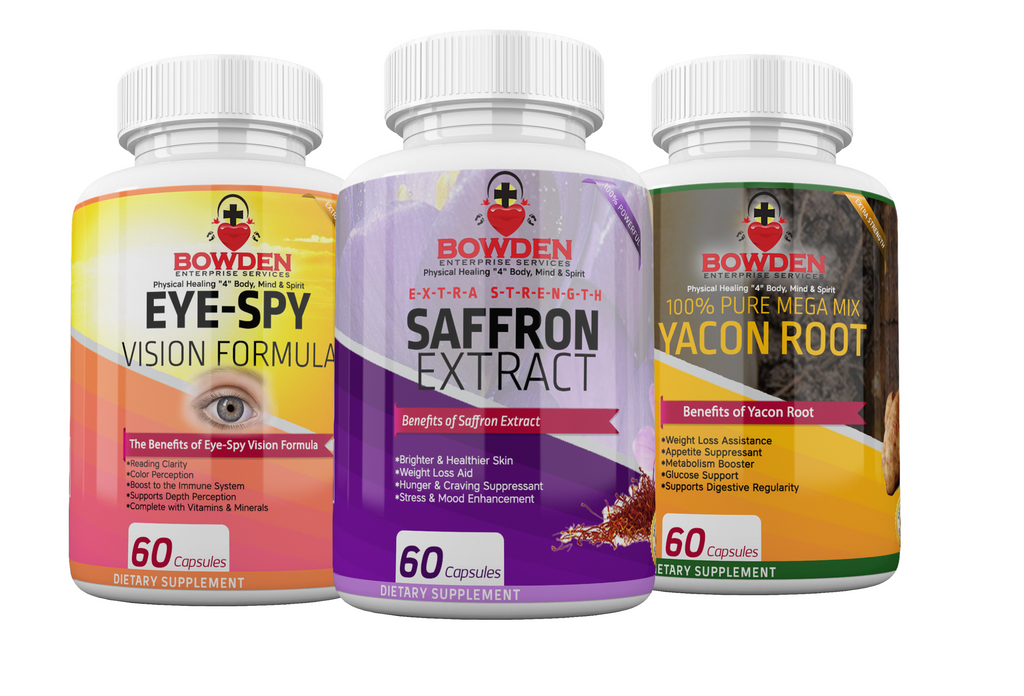 Bowden Enterprise Services, has done it again!  They are now offering 3 new health products to their already growing array of supplements.  We first want to introduce you to:
Saffron Extract - a healing plant with various uses known for many ailments. How about experiencing brighter and healthier skin, a weight loss system that gives you that extra boost in dropping pounds. An appetite suppressant to stop cravings of high calorie foods/snacks.  Stress & mood can be balanced and leveled through this healthy rejuvenation.

 

Saffron is also known to help with various pain afflictions in the body naturally.  Heartburn & gas (indigestion) are known to subside due to it's use.
Yacon Root - By Bowden Enterprise Services is a #1 All Natural Organic Detox & Toxin Cleanser for the whole body. This is a prebiotic and probiotic product for your digestive tract.  Yacon Root supports cleansing the colon as well as bladder issues and kidney stones.  By flushing your system of toxin, it supplies the ability to lose weight safe and efficiently.
Eye-Spy Vision Formula - Provides vision enhancement and protection to the most sensitive organ-"The Eyes"  It has many vitamins and minerals such as B12, and Vitamin C to boost the immune system. Bilberry, & Grape Seed, are also included in Eye-Spy along with other main ingredients significant to eye health which is lutein and zeaxanthin.  If you want to increase color & depth of perception, and enhance reading clarity, look no further, because your eyes can't wait!
For more information/purchase on each product please click here!   
---
0 comments