All The Ways Coconut Oil Can Help Me?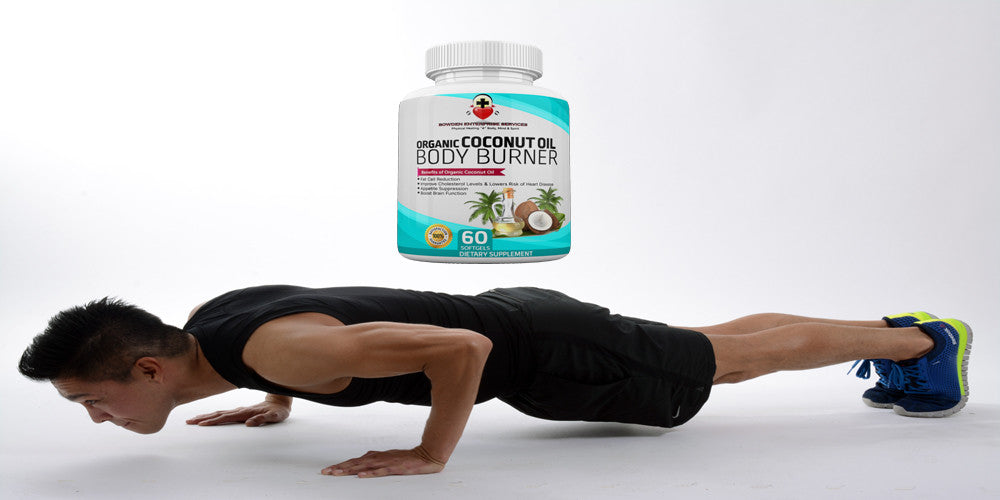 Simple Facts About The Product

:
✓

FAT CELL REDUCTION FOR RAPID WEIGHT LOSS

– Melt the fat away! Our powerful Organic Coconut Oil is a popular and healthy ingredient used in many health, beauty and food products. We're offering a multi-level product that will work from the inside out. Exercise is always important, this product aides in boosting and burning stored fat cells at an induced rate. Our product is also a suppressant that curbs your appetite from indulgence over eating and snacking on high calorie foods.
✓ IMPROVE CHOLESTEROL LEVELS & HEART MAINTENANCE - How about living heart healthy and having a product that covers both; including your cholesterol intake which increases good cholesterol HDL by converting the Bad HDL cholesterol. All of this in return improves circulation in the cardiovascular system. If you're going to use a diet pill, this is something safe and natural you need that covers those aspects.
✓

ORGANIC COCONUT OIL FOR HAIR, SKIN, & NAILS

- Skin appears and feels moisturized with that special glow. Reduction in skin outbreaks & blemish issues. Provides hair growth as well as nail strengthening and growth by protecting damaged follicles and bad bacteria that prior prevented healthy rejuvenation.
✓

BOOST BRAIN FUNCTION & MEMORY ENHANCEMENT

- Triglycerides in coconut oil is a gradual repairer of neural pathways in the brain that also shows to improve overall cognitive functioning and memory stimulation. You can be assured of the quality, as our product is manufactured within the USA. This product follows the guidelines of the FDA, which will give you peace of mind about the quality and safety of our product.
✓

FIGHTS YEAST OVERGROWTH (CANDIDA), BACTERIA, & FUNGUS

- Our Organic Coconut Oil contains key ingredient of lauric acid. When ingested, the protective substance, monolaurin is formed. As lauric acid and monolaurin intermingle, it can kill bad bacteria, viruses, fungus and yeast (candida) growth. Our Coconut Oil Body Burner works against those infections as a preventative mechanism. The confidence and passion we have for our Coconut Oil Supplement is second to none.
           PURCHASE YOUR BOTTLE NOW @  
OR 
Here's a further video explaining more about the product!
---
2 comments