Highest Potency of Garcinia Cambogia 95% HCA "Best Weight Loss Efficiency"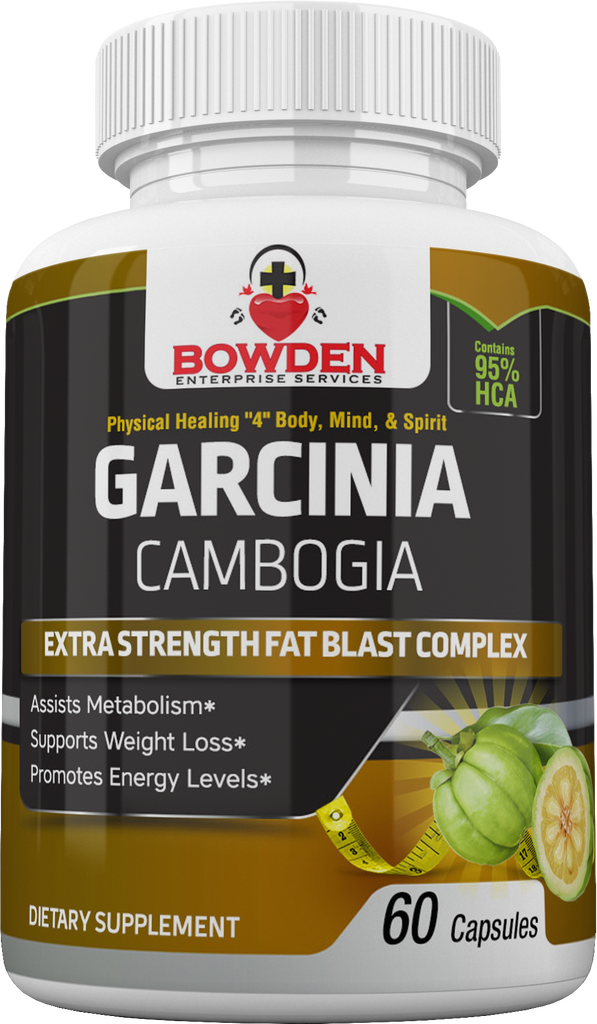 Bowden Enterprise Services, LLC has done it again! We have introduced to the market a 95% HCA potency level of pure weight loss!  Try it out, you won't be disappointed. Get it here at Bowden Enterprise Services or Amazon.com
For more info check out our explanatory product video on our supplements click here
REDUCES BELLY FAT– BLOCK FAT STORAGE – APPETITE SUPRESSANT– INCREASES SEROTONIN LEVELS - DR OZ STAMP OF APPROVAL
This is the Garcinia Cambogia recommended by Dr. Oz in reducing body fat for accelerating weight loss, It's also an appetite suppressant. This potent weight loss supplement contains 95% natural levels of HCA (Hydroxycitric Acid) that stops enzymes from turning sugar into fat and blocks the enzyme Citrate Lyase in the body which aids in mood enhancement and increased levels of energy (Seratonin)
Our products main ingredient includes 1000 mg of pure

Garcinia Cambogia

extract, Potassium & Calcium for Superior Bioavailability and Chromium to Boost Metabolism. Check out our products ingredients breakdown on second photo across on our product page listing (top left hand side of this page!)
Are YOU looking for sustainability and mental energy for weight loss motivation?
Are you looking for healthy, rapid weight loss to create a better version of yourself by accelerating your productivity levels?
If so, then you 100% NEED our #1 Garcinia Cambogia Extract! Recommended by "Dr. Oz"
Product Details:
Vegan Capsules

Powerful Carbohydrate Blocker

Noticeable Weight Loss & Waist Shrink Effect

Loaded with Highest form of 100mg of Pure Garcinia Cambogia Fruit Extract
Click 'Add to Cart' now to get your potent Pure Garcinia Cambogia Fruit Extract that could aid in helping you lose weight at a much higher level, get rid of belly fat, melt fat storage, and curb your appetite naturally for a more healthier you!
---
1 comment