INTRODUCING: MAMA BERTHA'S HAIR GROWTH OILS!!!!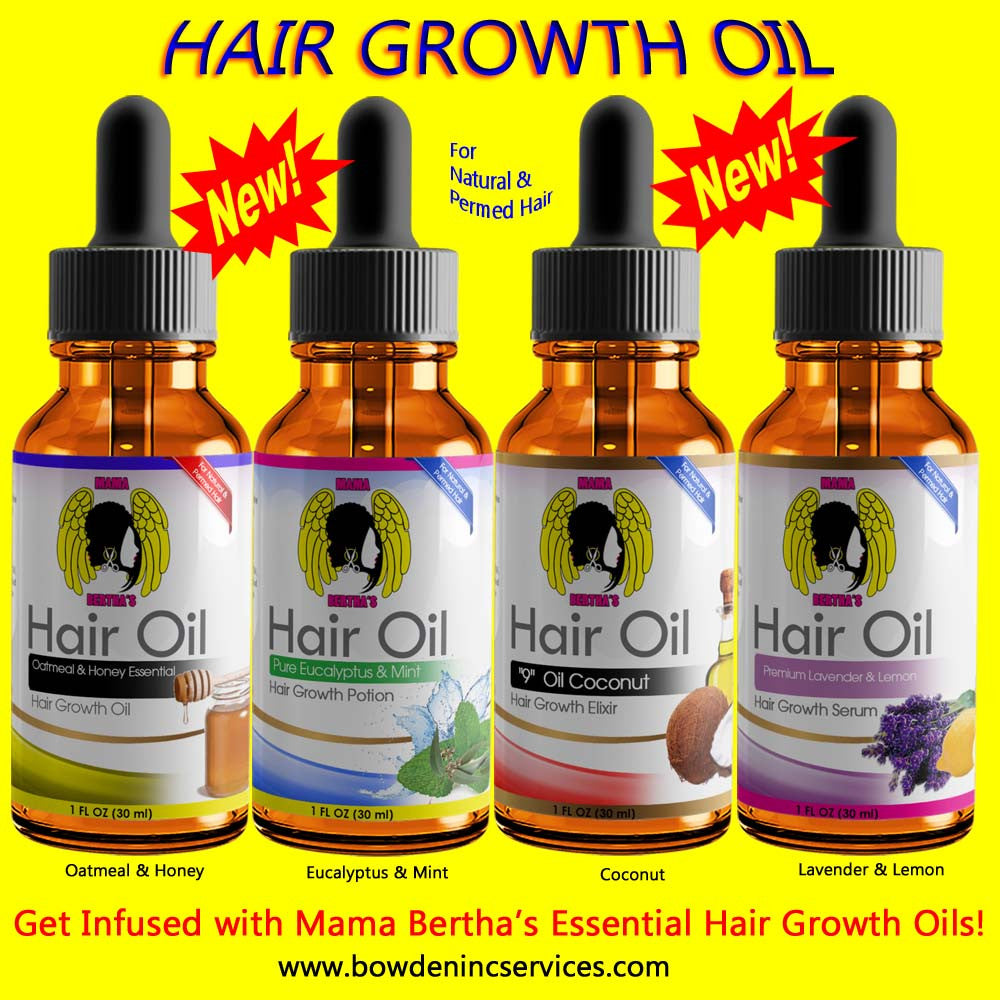 We are happy to introduce our new hair care line of MAMA BERTHA'S HAIR GROWTH OILS.  Four types have been introduced to the market for your satisfaction guaranteed. 
We have put in a lot of hard work and effort in providing you with oils to stimulate the scalp and exhibit hair growth necessities; such as repairing damaged hair, keeping hair soft and smooth, while improving healthy hair with added shine.  Our products are for both natural and permed hair regimens, and caters to both men and women.  This product is made in the USA and have not been tested on animals.  Our products are of organic essential oils, "MADE WITH OUR CUSTOMERS IN MIND."  Please try our products and let us know what you think.   
---
0 comments